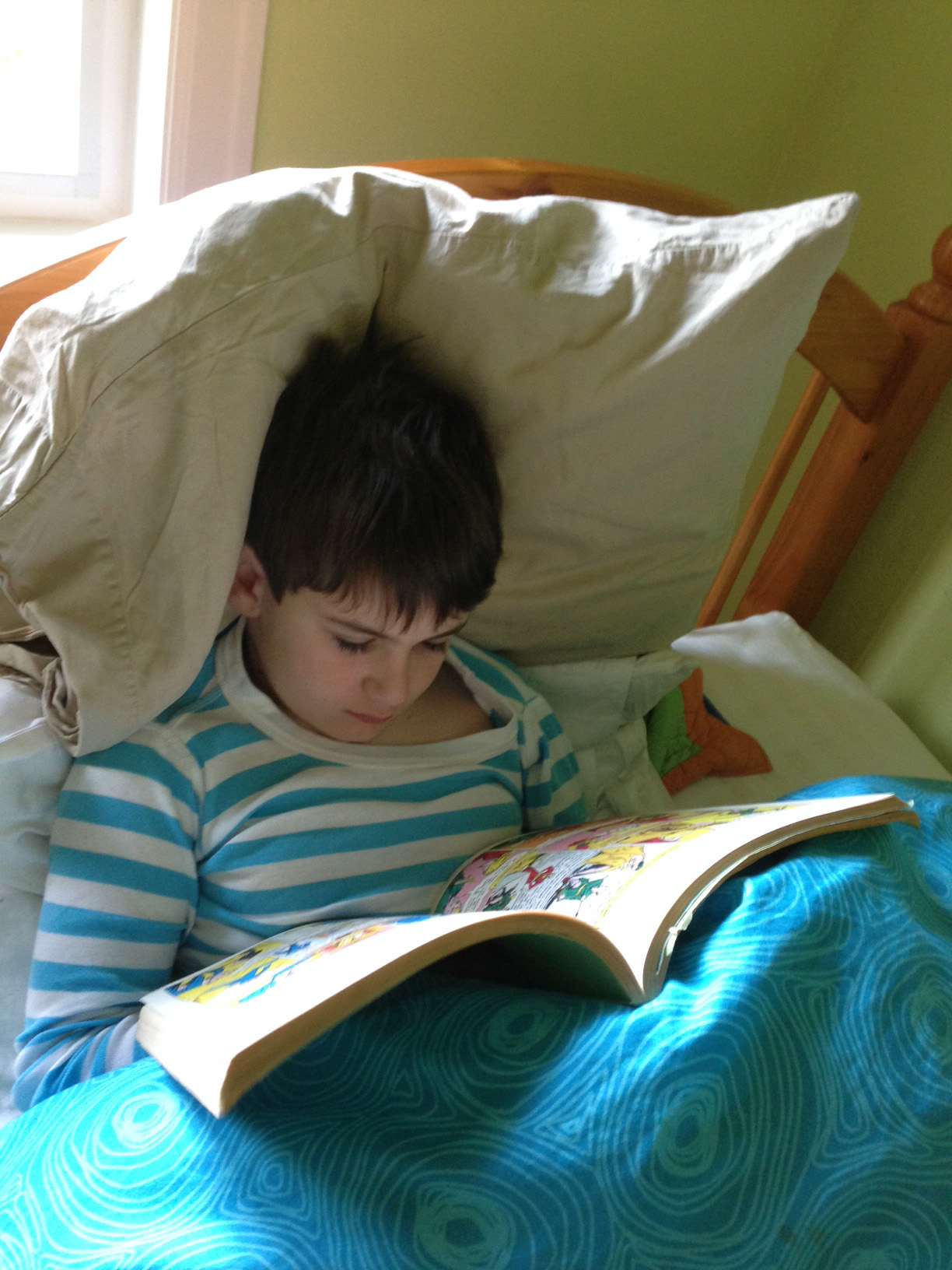 Saturday morning. Mom's at yoga. Dad's puttering downstairs. 13-year-old Big Sis is hibernating — those pesky teenagers.
What's an almost-9-year boy old to do?
That's my imagination of what W, my son, was thinking after I shushed him for the fifth time when he was playing in the open area right next to where his sister's puberty-induced coma went on… and on.
Then I remembered that a few days back one of his buddies had asked about the comic book hero "Green Arrow," whereupon W had turned to the ultimate authority in his life on the topic of superheroes— me.
We'd talked through the legend of Oliver Queen getting marooned on Starfish island, how the character started as Batman with a bow but slowly morphed into something more interesting.
I told him about the "Hard Traveling Heroes" sequence from the 1960s and 1970s when Green Arrow and Green Lantern went on an Easy Rider like journey around the country. "Dad," he replied. "Why didn't Green Lantern just create a force bubble to travel in… why did they need a car?"
It kept coming up, so when I needed him to find a quieter activity this book came to mind: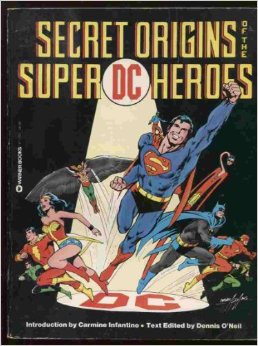 By Dennis O'Neil, circa 1976.
I trotted over to his bookshelf and grabbed it, opened it to "Green Arrow," and walked him back into his room.
The front and back covers of my copy — acquired when I was his age — are long gone and what remains is in tatters, but as the picture at the top of this column indicates, W is lost in that book right now.
I remember my own fall, wondering at the paired Golden Age and late-Silver Age tellings of the stories, feeding my brain with the basics of the superhero rhetoric that would inform decades of comic-book reading.
Although he started with Green Arrow, when I snuck in (to adjust his pillow, make sure he wasn't starving, and — I confess it!— to snoop) he was deep into the Golden Age account of Wonder Woman's origin.
I first gave W this book shortly after we'd moved to Oregon, when he and I were busy watching the "Justice League" and "Justice League Unlimited" series. That was his first go-round with superheroes, and his primary interest was in collecting action figures. He looked at the book, made it a little more tattered, but didn't fall inside.
This morning, he fell.
Books are fixed points in our ever-changing lives. This is the glory of re-reading.
Reopening an old friend reminds us of how far we've come, reintroduces us to past selves and sometimes points us onward towards where we want to go.
I remember back when I was finishing my doctoral thesis on Shakespeare a moment when I felt my sympathies slipping from Romeo to Capulet (Juliet's father), where they have stayed.
The lousy version of this is when you pick up an old friend and find that you've moved irrevocably on— I can't stomach Edgar Rice Burroughs anymore, for example, which I discovered when I tried to re-read "A Princess of Mars" after the mediocre "John Carter" movie a couple summers ago.
I hear thumping upstairs.
Time to make breakfast.
I wonder if he made it to the"Hawkman" origins…